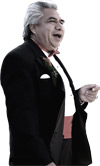 | | | |
| --- | --- | --- |
| | Photo: Renee Allen Photography | |
Bentley Reserve 1 (Old Federal Reserve) - San Francisco
Bentley Reserve 2 - San Francisco
"Ana-Catrina was an absolute lifesaver! She handled last-minute hiccups with poise and pizzazz, ensuring that our wedding went off like a dream."
"You have, in all aspects, been an all-star."
From the Mother of the Bride: "We are so pleased with how Elisa and Kevin's wedding turned out! It was wonderful, and it just would not have been possible if not for you. Thank you so much for your expertise, your guidance, and your focus! We had a wonderful time, and I think everyone else did too."